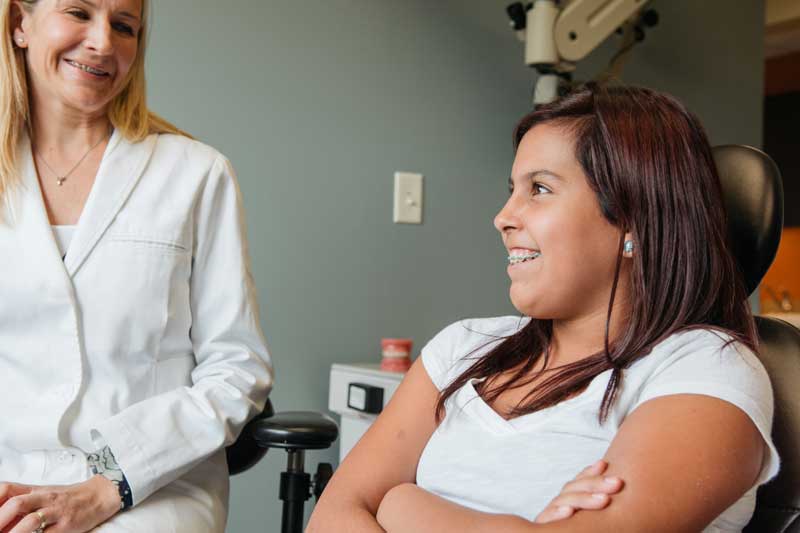 Congress and the American Dental Association (ADA)  has designated the month of February as Dental Health Month.  The ADA sponsors this month to raise awareness about the importance of children's  oral health.
Did you know that tooth decay is the number one preventable childhood disease? Prevention begins with good dental habits, the right diet and regular visits to the dentist at a very early age.
Many pediatric dentists recommend seeing children before the age of one. At this age, it's about more than clean teeth, it is about developing a long lasting relationship with parent's, the child and dental provider.  This approach truly makes a difference in the lives of children and the movement for healthy kids.
It is never too late for your child to see a dentist. Pediatric dentists speacialize in the care and treatment of children. While some general dentists see children, it is important to talk with your  dental provider to see if it is a good fit for everyone.  Creating a great dental  experience from an early age is ideal.
Setting the stage for a healthy dental foundation and establishing a great relationships will carry on for a lifetime. Seeing your dentist is just as important as seeing your physician. Hood River has many fantastic options for your children's dental care. If you have any questions, Dr. Hobson is always available to you and your family.
For more information from the ADA, please visit their site, http://www.ada.org/en/public-programs/national-childrens-dental-health-month/