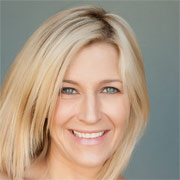 Living and working in a small town has so many positives. We know our neighbors, we support our local economy and create sustainability; there is a conscious way to life out here in Hood River. For these very reasons, Dr. Kara Hobson has chosen to make Hood River Oregon her chosen place to live and work.
A shared value with our team is that our patients become our family. Once you step into our office, you will feel what sets us apart.  We have created an atmosphere where you will have personalized care and attention at every visit. We have designed our practice so that we can have the time is takes to care for you each and every visit.
In addition to practicing Orthodontics, Dr. Hobson is committed to giving back to our community. Whether it is sponsoring Hood River Little League,
 Having the support and endorsement of our community is something we do not take lightly at Straightline Orthodontics. Our biggest compliment is sharing your experience about our office with your friends and family. We are privileged to have the opportunity to become your friends while practicing the craft we love.  Creating a community is what makes living and working here in Hood River so special!